Surely you've heard that the Breakfast is the most important meal of the day. Although this theory has not been proven at 100%, it is what most nutrition experts maintain.
Whether true or not, what is certain is that start the day with a full stomach It has nothing to do with leaving home with a sad coffee on the body.
About us we are in favor of hitting a good tribute first thing in the morning and, in case you are too, we're going to make it easy for you. Find a coffee shop where to have breakfast in Ibiza It is not difficult, however, there are those who turn this healthy habit into a pleasure and we know what they are!
If you want to be entertained with a good morning breakfast, drop by one of these bars in Ibiza. Okay, they will not take breakfast to bed (that would be another level), but we are sure that you will know just as well.
(Click on the name of the restaurants and cafeterias for more information)
MUSSET IBIZA, SANTA GERTRUDIS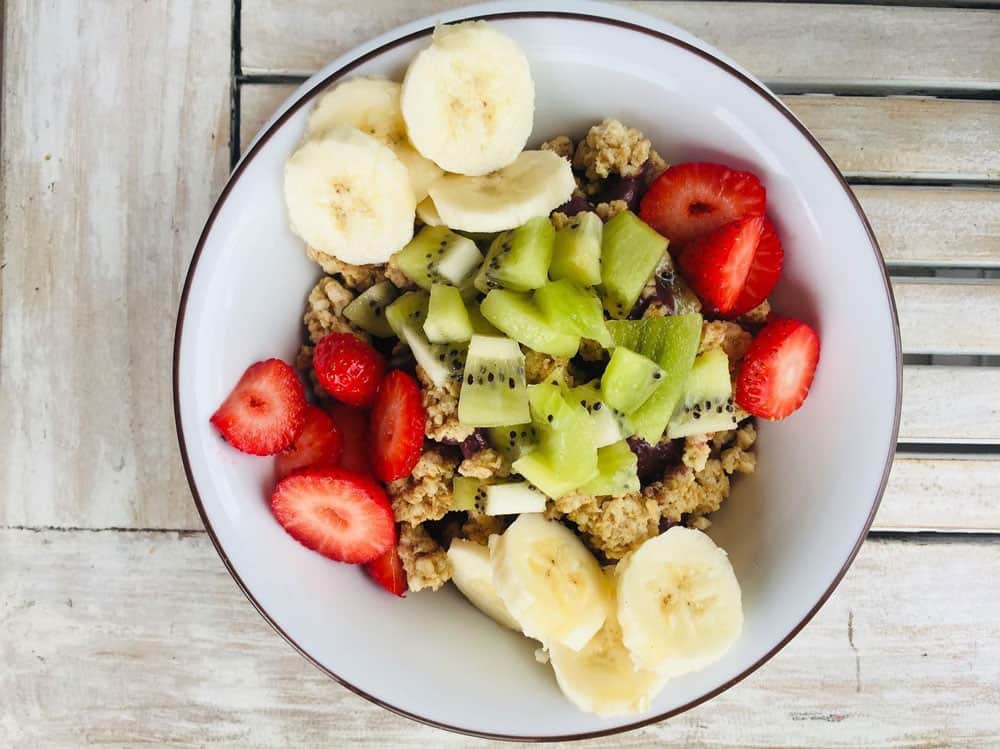 If you want to start the day in a good mood, the breakfasts of Musset Ibiza They will help you. They have different kinds of gluten-free bread, French pastries that they make themselves, natural juices, fruit, granola, pancakes, vegetable milk... Everything in their line: rich and healthy!
CROISSANT SHOW, IBIZA


It may not be one of the cheapest, but it is one of the mythical ones in Ibiza. Have breakfast at Croissant Show It's something you have to do at least once in your life. Why? Well, for its incredible views of the Portal de ses Taules, for being in one of the most emblematic neighborhoods of the city, for its irresistible croissants, for the sympathy of its team ... Do you need more reasons?
NATURAL PAU, SAN ANTONIO
If you don't know him yet, Natural Pau It is quite a discovery. A flexitarian cuisine restaurant where you can also have a great breakfast. You ask, do not cut yourself! They have everything you could want for breakfast. Bowls, toast, natural juices, granola, scrambled eggs... your mouth will water! We assure you that having it on its beautiful terrace will be one of the most relaxing moments of your day.
CHAOS IBIZA, SANTA EULALIA
Terracita, a wonderful menu full of healthy options and the sea. What more could you ask for to start the day? If it's what you're looking for, you'll find it at Chaos, on the seafront of Santa Eulalia. Do not forget to try some of its natural juices or its delicious cakes.
ES TAP NOU, IBIZA

You just need to see the look of the fruit and vegetables of Es Tap Nou to get the idea of ​​the juices, smoothies and shakes they prepare. Accompany them for a good toast with local sausage and savor an authentic breakfast in Ibiza.
LA GOURMANDISE, SAN JOSÉ
Bread and pastries made by hand by authentic pastry chefs. In addition, you will find eggs, fresh fruit, muesli, sandwiches ... In La Gourmandise They prepare all the products at the moment and have several offers of breakfasts and snacks.
EXOTIC IBIZA, PLAYA D'EN BOSSA

En exotic ibiza They offer a brunch menu designed to be enjoyed in company, with different proposals based on sweet and savory pastries, an assortment of Iberian meats and cheeses, Benedict eggs on muffin bread, bowls of açai or yogurt with granola, preserves and fruit, and of course, vegan and vegetarian options.
SEE CAFÉ, SANTA EULALIA
Every day of the summer from 9 in the morning, breakfast becomes a ritual in Go Coffee. Bowls of açaí, yogurt, homemade granola, toast, gluten-free options, smoothies… They will satisfy any of your morning cravings!
COOL CAFE, SAN JOSE
The options in Cool coffee They are wide and varied. Here you can start the day with a good energy shot trying their açaí bowls with coconut and pitaya, or their special yogurt with muesli, as well as a wide variety of natural juices, teas and coffees.
CAN LLORENÇ, SAN JOSÉ
Can Llorenç It is a cafeteria of the whole life in which the good atmosphere and the closest treatment prevail. They are one of the few on the island that continue to prepare churros with chocolate.Ideal for breakfast in Ibiza on Sunday mornings!
RIO IBIZA, SAN ANTONIO
Imagine having breakfast in front of the bay of San Antonio. That is what he proposes to you Río Ibiza while you fill up with energy. They have different breakfasts, muesli, smoothies, natural juices ...
CAN KIWI, IBIZA
In the heart of Ibiza you will come across Can Kiwi, a cafeteria with a wide range of breakfasts. Coffees, smoothies, natural juices with different properties, toasts, healthy bowls ... Whatever you want!